Michael K Bisbee's ongoing series of paintings with the working title of 'Trouble at Sea' began in 2008, shortly after his move to rural New Mexico from New York, and continue to the present.
In part the concept of 'Trouble at Sea' draws on a series of 1969 'Seascape' photo-collages made by Gerhard Richter ('Atlas' no.s 184-198) that Bisbee encountered at Dia: Chelsea in 1995. In these works Richter joined photos of skies to unrelated bodies of water creating a single image of an atmospheric climate dislocated from the earth's surface; an image that could be interpreted as a reflection of environmental issues.
'Trouble at Sea' also references the sense of dislocation experienced after moving from an art-supportive environment to a largely indifferent New Mexican village on the edge of the middle of nowhere – and that making art there can be like assembling a serviceable raft from the remains of a ship far out at sea.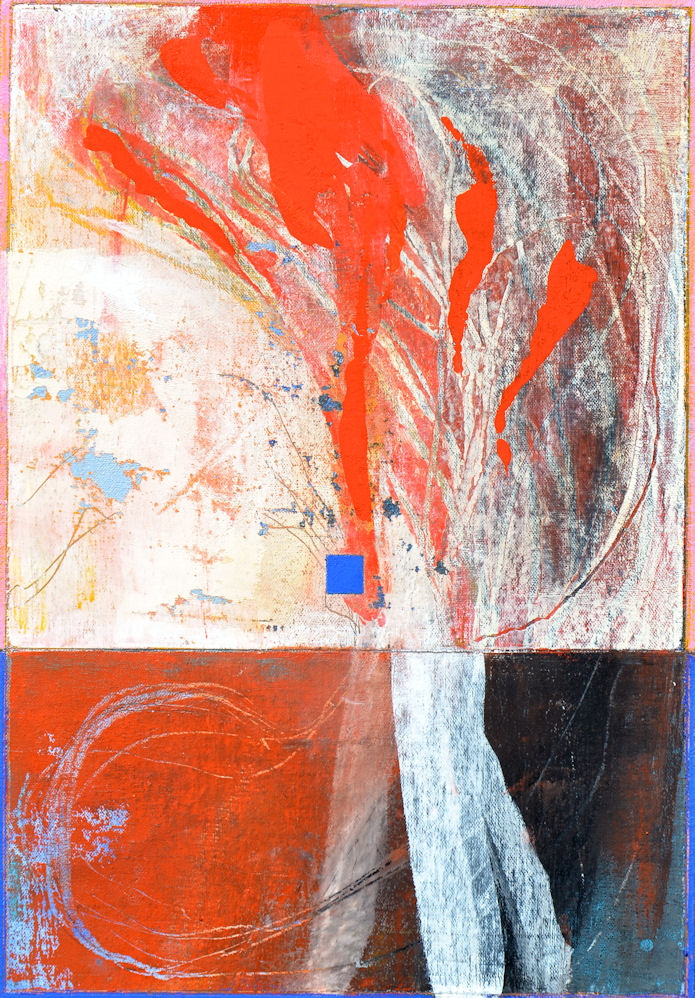 Trouble at Sea, 2017 - 20 X 14 inches
Oil on Canvas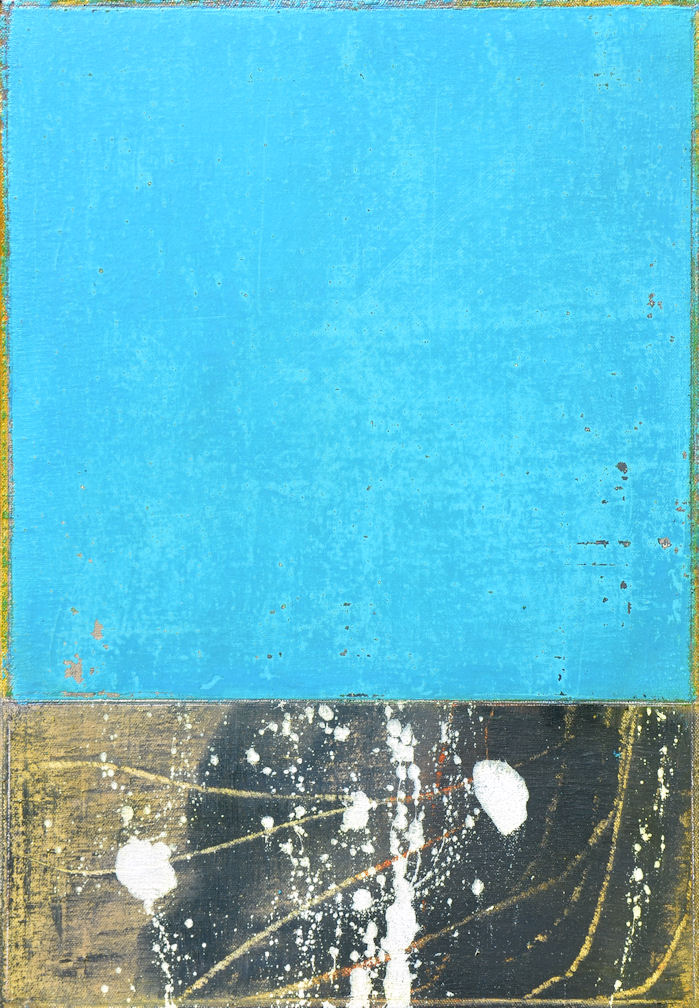 Trouble at Sea, 2017 - 20 X 14 inches
Oil on Canvas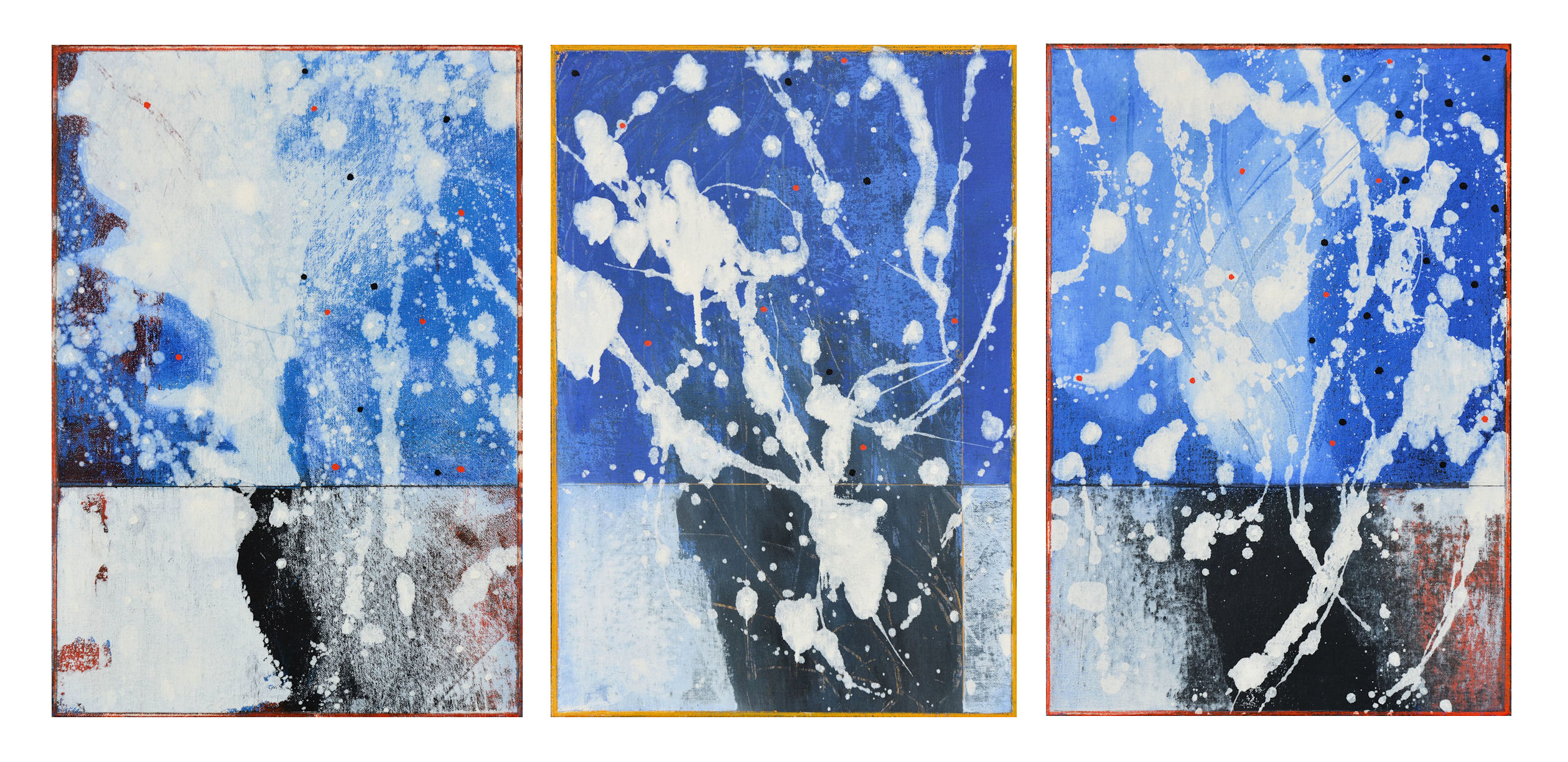 Trouble at Sea, 2017 - 3 panels 20X14 inches
Oil on Canvas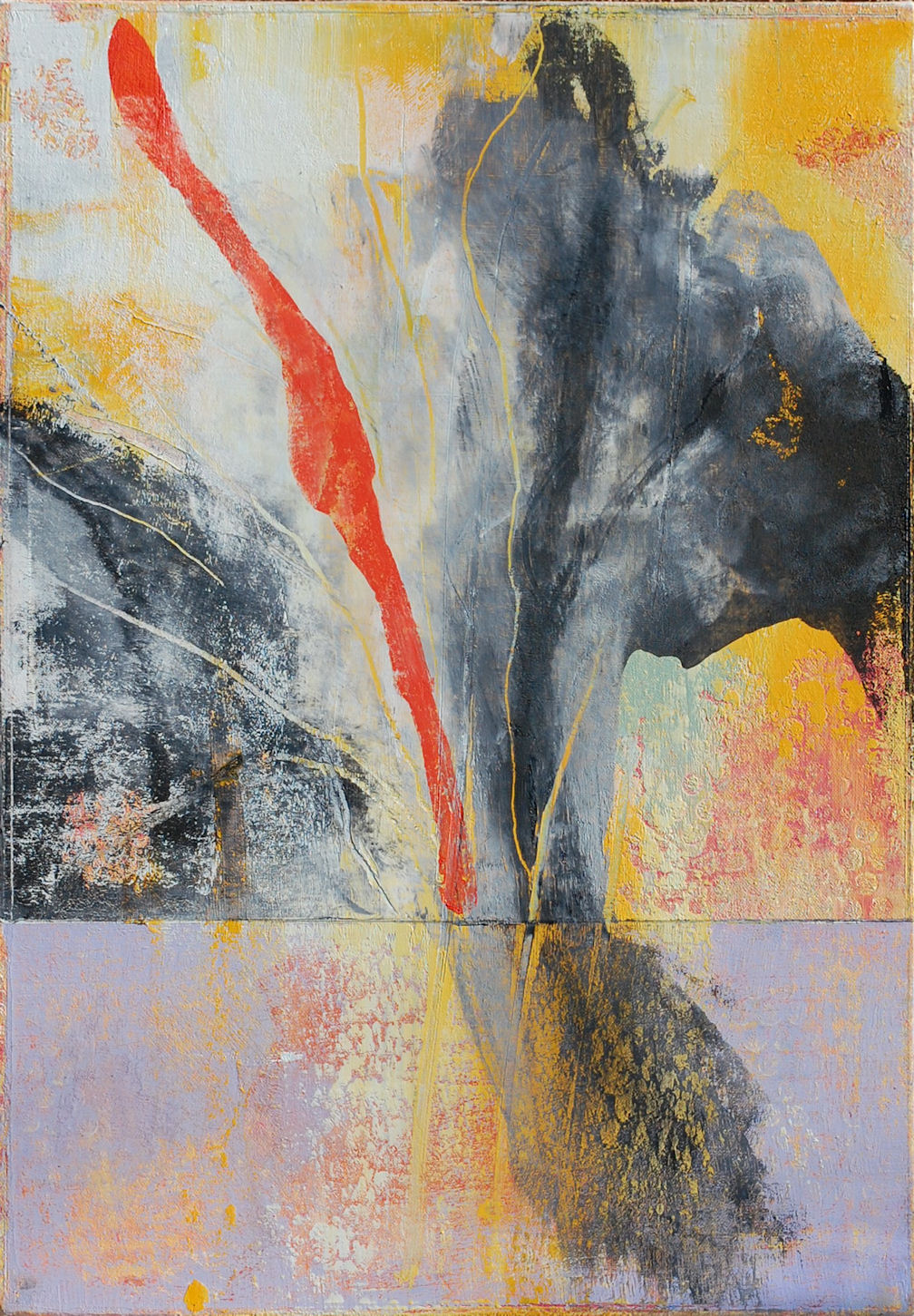 Trouble at Sea, 2016 - 20 X 14 inches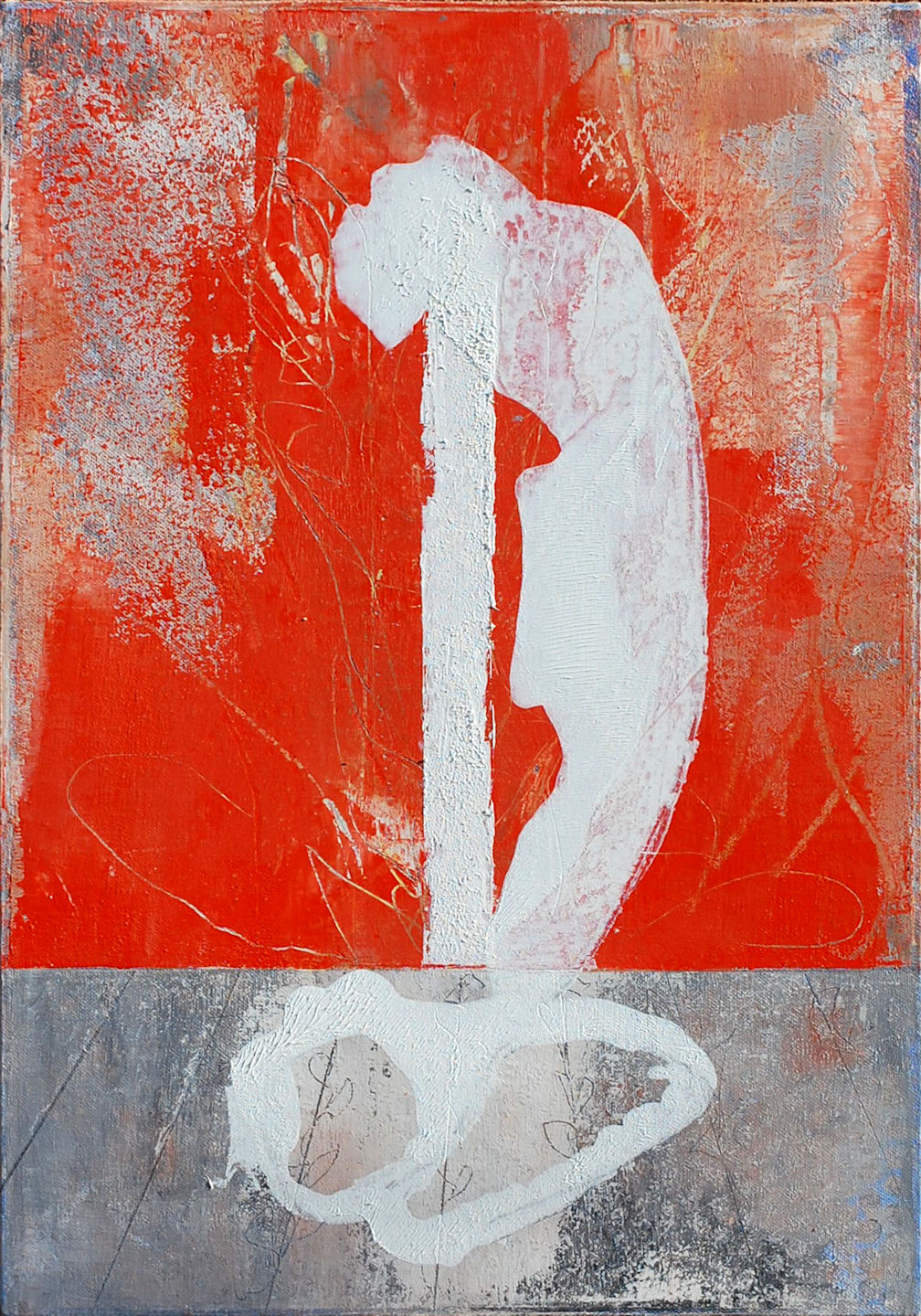 Trouble at Sea, 2016 - 20 X 14 inches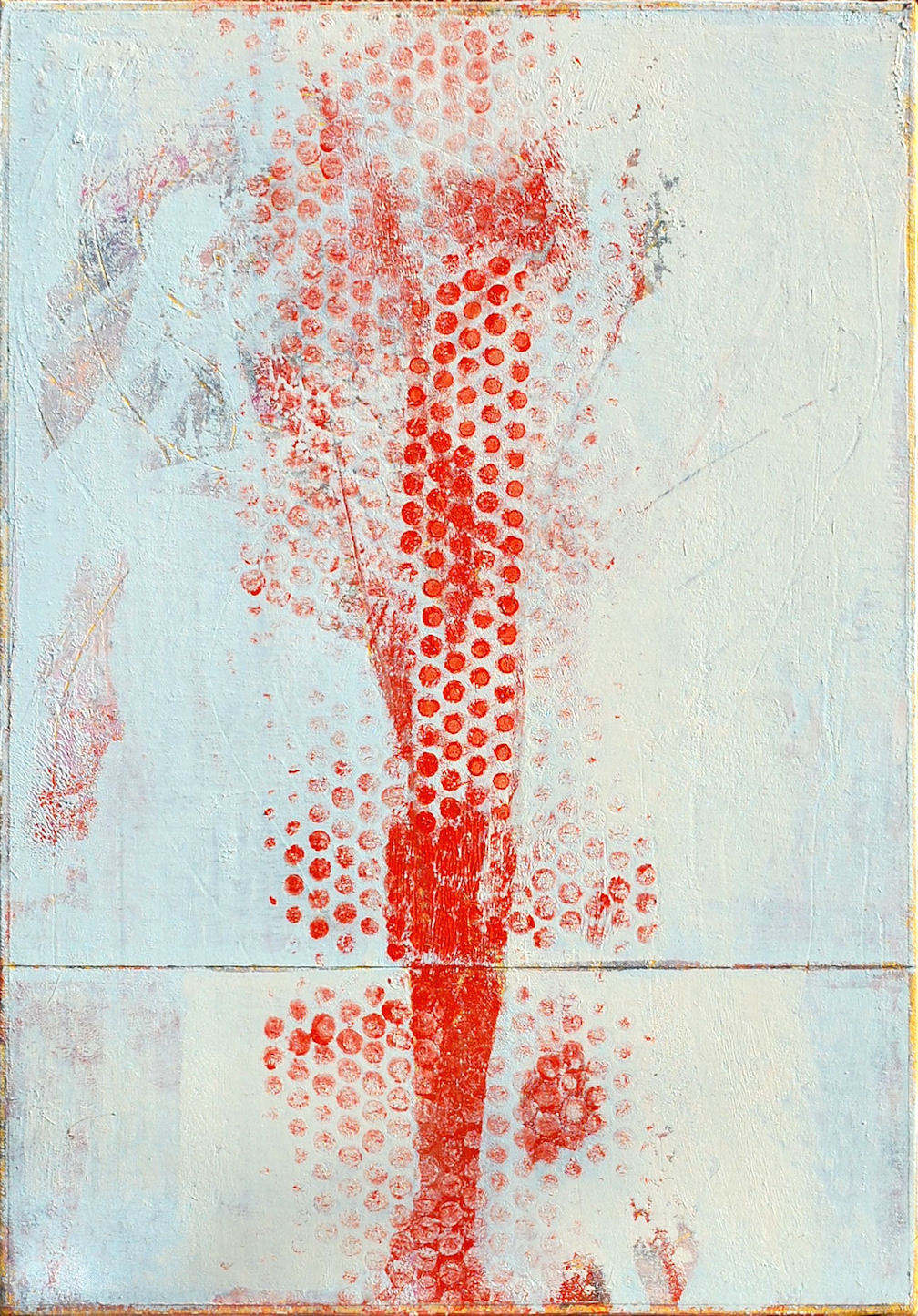 Trouble at Sea, 2016 - 20 X 14 inches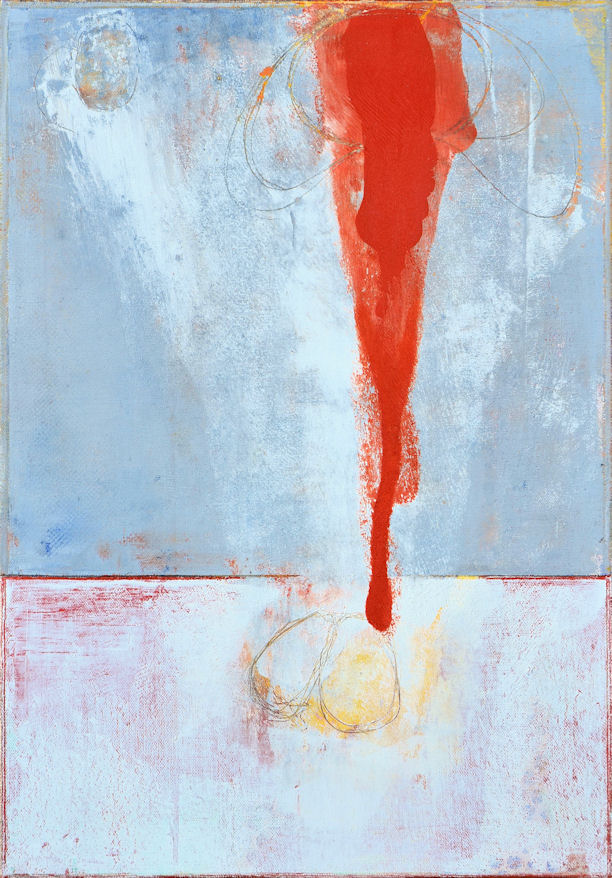 Trouble at Sea, 2016 - 20 X 14 inches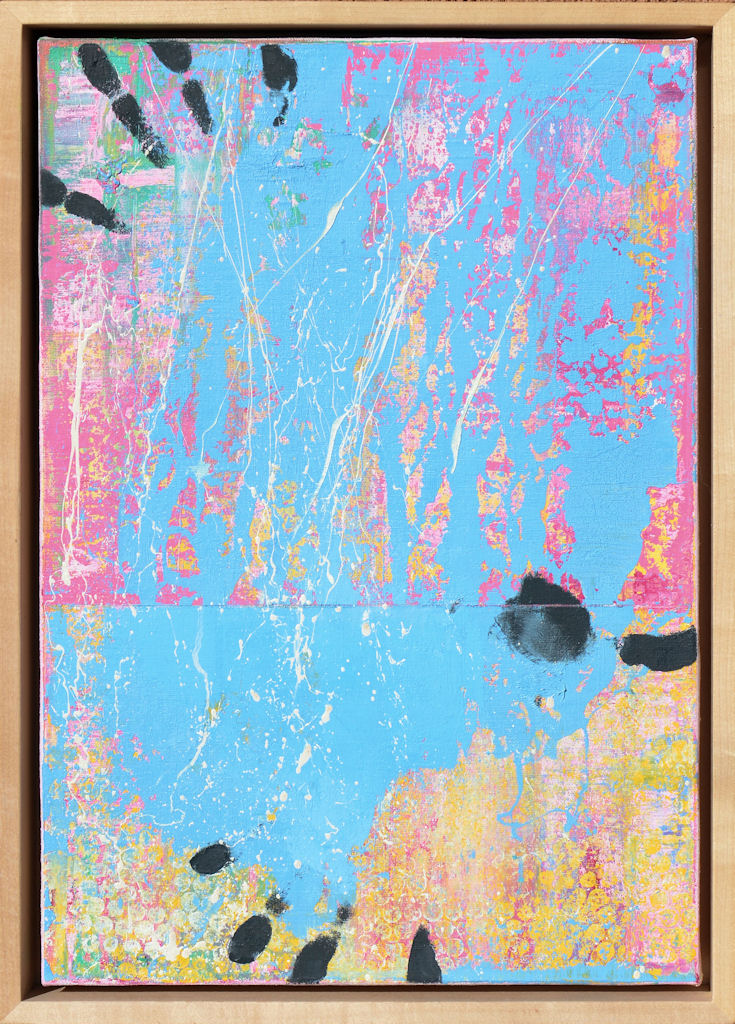 Trouble at Sea, 2015 20 X 14 inches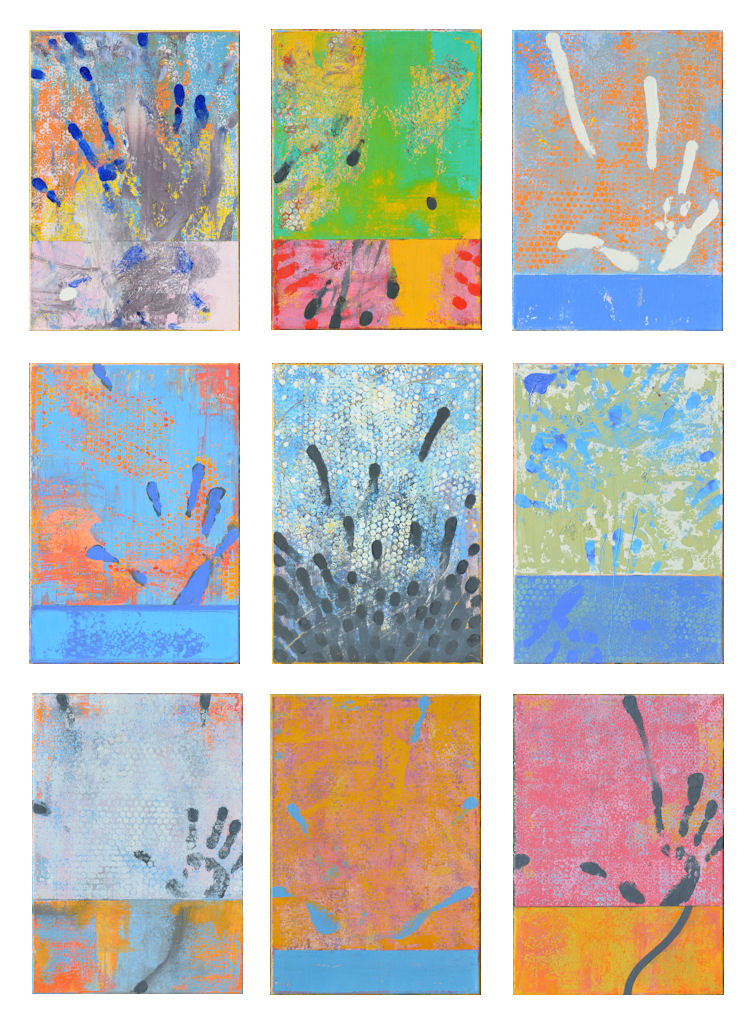 Trouble at Sea 2010-2014 64 X 46 inches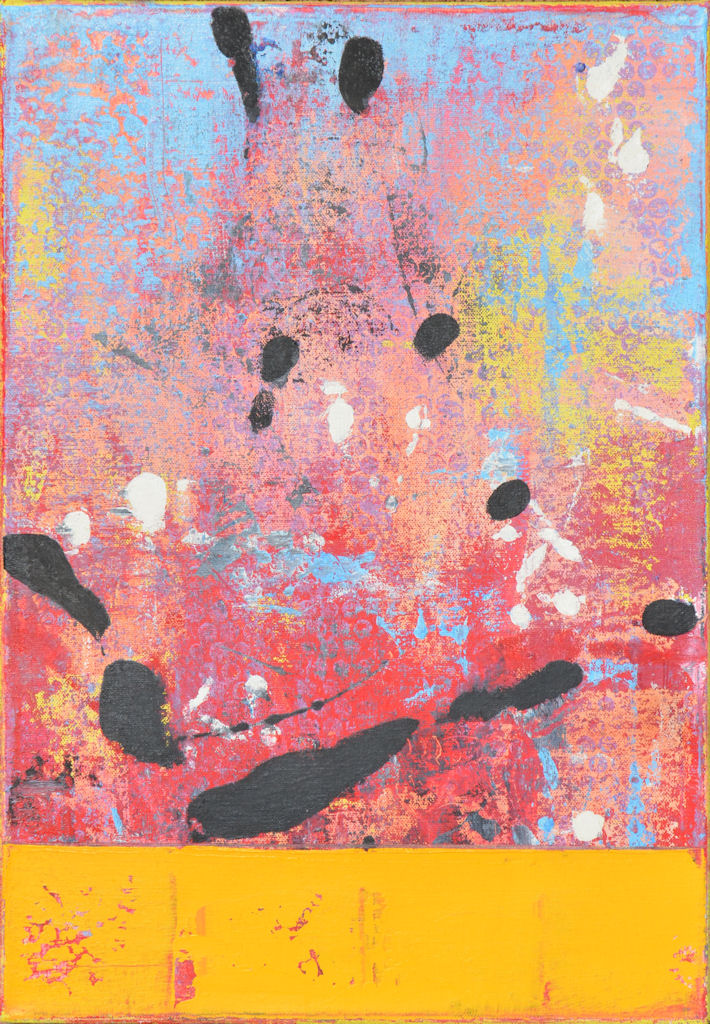 Trouble at Sea, 2013 20 X 14 inches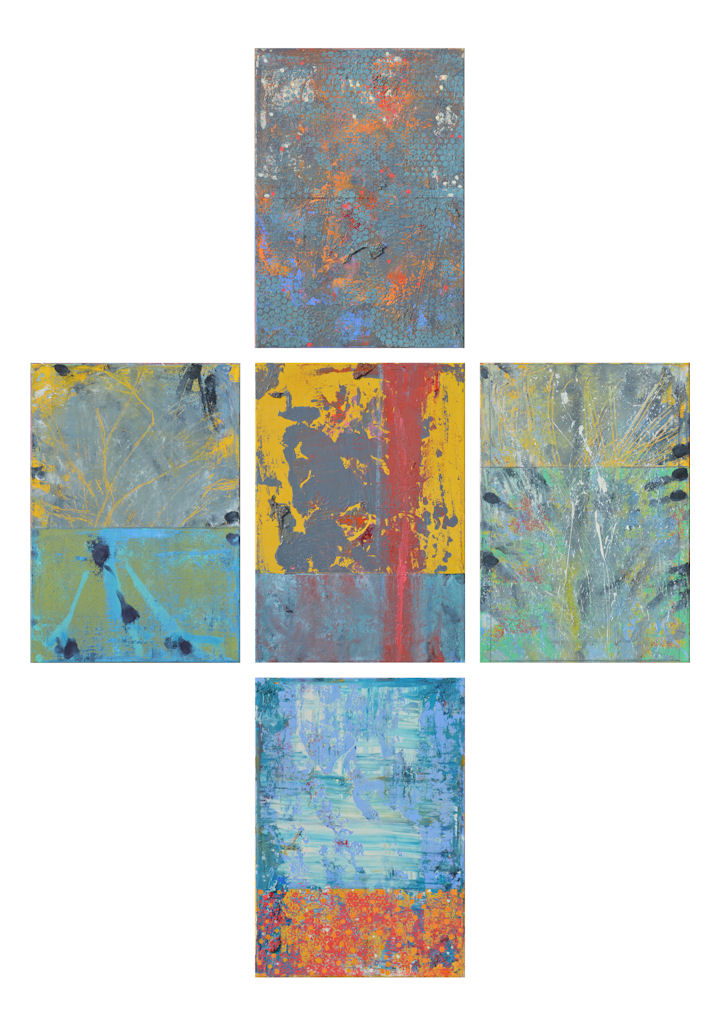 Trouble at Sea, 2010-2014 64 X 46 inches
Michael K Bisbee 914 720-9162
[home]